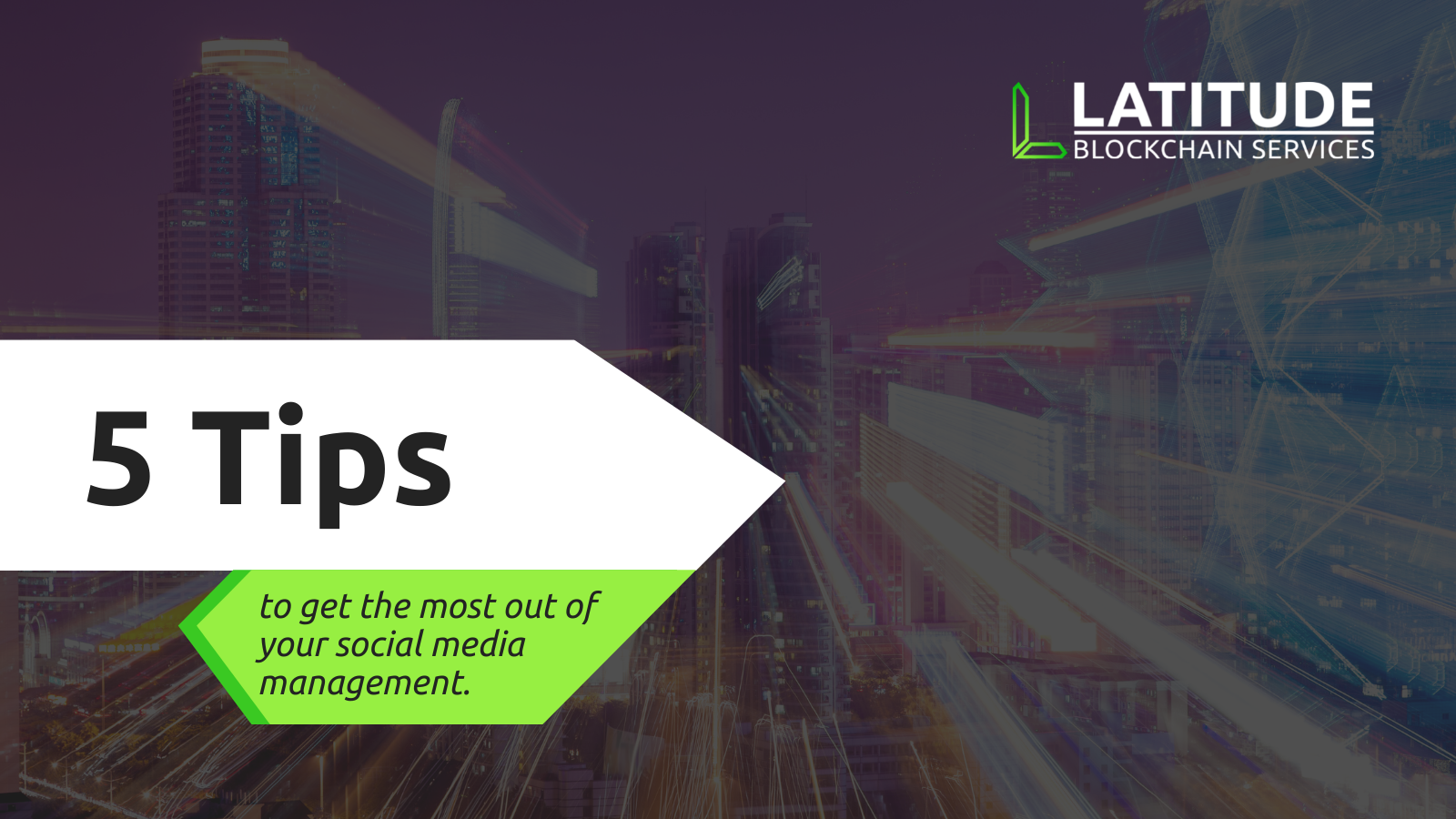 Over the years, social media management has proven to be one of the easy and effective ways to give your brand much-needed recognition in the blockchain industry. Research revealed that about 4.59 Billion people worldwide use social media. It is expected that three out of five people probably learned about blockchain via various social media platforms.
Interestingly for blockchain platforms and other business owners, social media is fast becoming the go-to marketing strategy to establish their brand. As a result, they engage their customers directly and obtain their share of the blockchain market. However, this is best done by including social media management in your marketing strategy.
However, one of the challenges of social media marketing is its management. Ask yourself—how can you get the most out of your social media management without it affecting your time and other laid-down marketing strategies?
Here, we unravel the mystery behind value-proven and proper social media management.
5 Tips to Maximize Your Social Media Management
The major objectives for maximizing your social media management as a business owner are to drive organic traffic to your page, create a digital footprint, establish authority, and make your brand become your audience's answer when they think about products or services for your industry-specific needs.
To achieve this, you need to follow due process. In this article, we have researched five actionable tips that will help you get the most out of your social media management when applied thoroughly.
Use Social Media Management Platforms (Or Tools)
Getting the best out of your social media marketing requires that you invest in social media management tools. These tools are crucial to saving you time, thereby focusing on other important aspects of the business. You cannot always have the time to log into your social media accounts and start updating your audience about your brand's latest developments.
Social media management tools make it easy for you to schedule your posts in advance, post at a specific time, measure your performance, and observe what is working. This will enable you to know what you should optimize. You can use tools like Buffer, Hootsuite, Canva, Sprout Social, Agora Pulse, Falcon.io, and others.
Likewise, these management platforms can help you recognize important social media influencers you can collaborate with to push your brand in front of their audience. Ultimately, some platforms allow you to reply to messages and comments directly on them.
Define Your Audience with social media management
For every successful social marketing strategy, such a brand must understand the importance of defining its audience. This includes creating customer personas by investigating beyond demographics. It involves identifying their challenges and proffering the required solutions.
In addition, a well-defined persona will make you understand your customers' dire needs, produce content that solves their problems and guide them through their buyer journey. If you are yet to create a customer persona, you should get in the process and create one. It is your best bet to maximize your content creation.
Know Your Audience's Active Time
This may seem tricky, but it is very important if you truly want to obtain the best results from your social media campaigns. Knowing your audience's active time across social media platforms will enable you to receive real-time data about your brand, audience perception, and how well your brand is received.
Aside from that, you will be able to answer questions relating to your brand and meet their needs. No potential customers want to stay too long on inquiries or placing orders. That is why you must know when your audience is online. Also, it helps to increase your page engagement and drives more traffic.
Likewise, this helps you obtain critical information on how best to adapt your products or services to meet your customers' needs.
Drive people to follow and engage your page
If you are looking for the best way to make people follow and engage your page, you need to start taking your brand to where your audience resides on social media. This includes discussing your topic, holding relevant Ask Me Anything (AMA) sessions, sharing other brands' content, and using relevant hashtags.
Also, you can launch surveys, run giveaways and keep engaging your audience with outstanding offers.
Consistent content creation
In today's world, you must create as much content as you wish if you want the desired results from your social media marketing efforts. Content creation via social media platforms has helped small and medium businesses to compete with giant brands and obtain competitive results.
People relate to stories. No one wants to be forced to get a product or pay for a service. They want to know why they should support your brand. Producing content is your best bet. It places you ahead of other brands, gives your customers the need and importance of buying from you, and makes you more human than a bot on a page.
Remember to tailor the content to your audience because you are producing content for a population segment. Meanwhile, you can publish text, graphical, or video content to engage your audience. Without content creation, your social media marketing goals will live forever in the pipe.
What are You Waiting For?
The best blueprint to maximize your digital marketing efforts is leveraging social media management. With that, you will manage your content and interact efficiently with your customers via social media pages. Meanwhile, you must be consistent with publishing content through a content calendar because the content calendar plays a crucial role in your management efforts.
Looking for the best plug to take your social media marketing to a new level? Contact us at Latitude