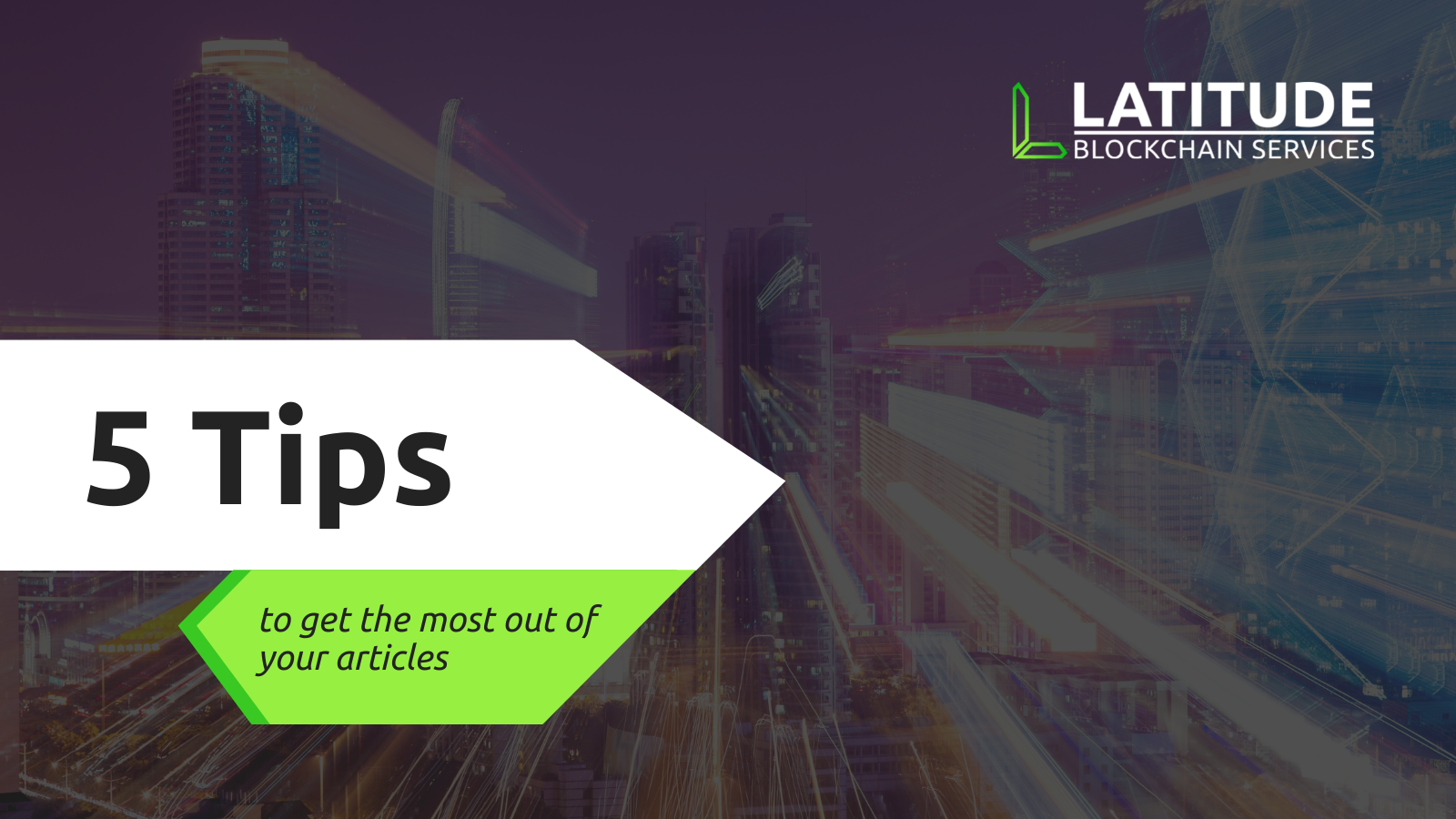 Here are 5 tips to get the most out of your articles. You can apply these to make your articles great and get the most out of them, whether you are writing for blockchain blogging sites, social media, or anywhere you want people to engage with your content.
Number 1: Understand Your Target Audience
A good understanding of your prospects will help you drive the article in the right direction. It will help you understand what they hope to read in the article and how you can write the article to fulfil their needs.
Also, a good understanding of your target audience will help you write an attention-grabbing headline that will stop them in their tracks as they go through their social media feed.
When trying to understand your target audience, think of your ideal reader. That one person who you hope to come out of reading the article with much value and admiration for your work. Think about what the person needs to read in your article to feel satisfied.
Getting clear on your target audience is a vital part of writing an article as it helps with research, headline, tone of voice, and other important pieces that make a great and memorable article.
Number 2: Get Your Headline Right
A large percentage of your readers will decide whether your article is worth their time by reading only the headline. Many people will decide not to read your article because your headline is not stimulating enough or attention-grabbing.
When you want to write content for social media or blockchain blogging websites, you want to make sure your headline is so attention-grabbing that people going through their feed have to stop and check it out.
Also, your headline has to give the impression that the article will be easy to read. You can do this by using numbers. For example, a headline like "5 tips to get the most out of your articles" will get more clicks than "Learn how to get the most out of your articles."
Number 3: Make Your Article Easy to Read
Break your article into small, easy-to-read chunks in paragraphs for your audience. This is important because most people skim an article first before they decide to read the whole thing. If your article is jampacked with long, 15-line paragraphs, your readers will avoid it.
Organize your articles into small subheadings and even smaller paragraphs so that your audience can pick out important points without having to read the whole article. If your reader can gain value by skimming, they'll come back to read the whole article.
Number 4: Organize Your Thoughts Properly
Make sure your article follows a simple thought process that your readers can go along with. It helps to organize your thoughts on paper first before you start writing. Think about the points you want to make and how best you can convey those points to your target audience.
It helps to do a lot of research before you start writing to present solid evidence about what you are writing about to your audience. Also, use concise words to drive your point. Remove every unnecessary word that is difficult to understand.
Number 5 tip: Use Introduction and Conclusion
Take out time to craft out a clear introduction to clearly state the direction of the article and what your readers should expect. This way, they know your article is worth reading. Also, put a conclusion at the end to give them an easy summary of the article and a call to action so that they can take the required action on your article immediately.
These bits and pieces make it easy to remember the article's main idea, and they will help you stick to your readers' minds even more.
Conclusion
Writing a memorable article isn't by chance. There are tricks, techniques, and tweaks you can apply that ensure that your article hits home every single time. Understanding the main idea and the purpose behind the article will help you steer the article in the right direction.
If you use these 5 Tips to get the most out of your articles today, you will see instant results in your articles, and your articles will drive more engagement.
At Latitude, we provide value-proven content writing services that are tailored to meet the needs of your target audience. Contact us today for more information.