An exchanges reputation in the eyes of its users is one of the most important things to factor when choosing your first exchange to apply for listing.
Why is liquidity important for your token? Does a true utility token need liquidity? How long do I need to provide market liquidity for my token to support a healthy ecosystem? Learn the answers to these questions and more!
Talk to 10 different people claiming to help get you listed on an exchange and you will get 10 different prices. Learn what it really costs!
Depending on what "expert" you speak with - they will tell you more is better or less is better. We can help you cut through the noise and deliver hard facts.
Before Market Making
One major characteristic of an illiquid market is high volatility. Even medium-sized market orders can cause major shifts in price, which leads to uncertain sentiment among investors.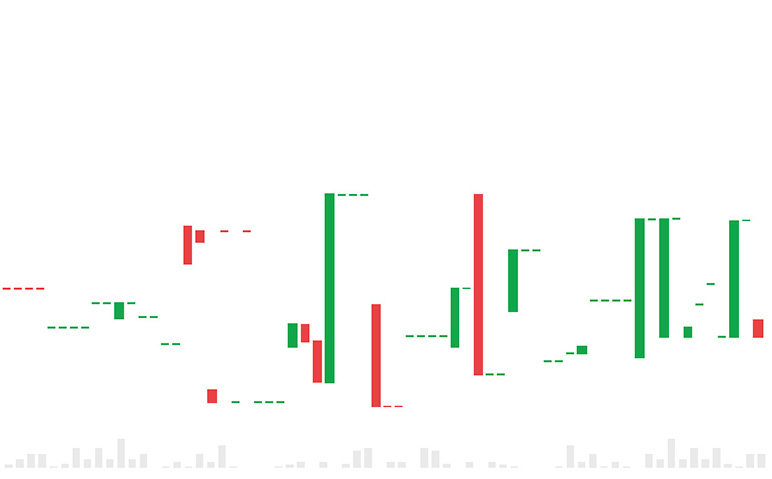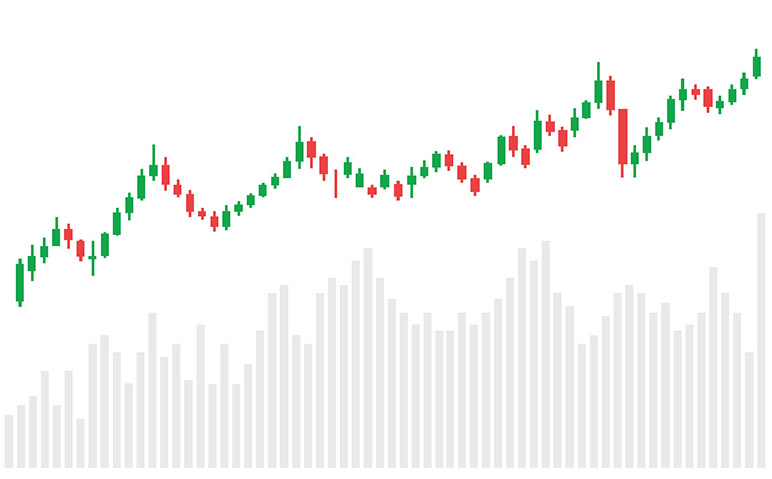 With Market Makers
Managed order books can lead to steadier price development as most market orders can be consistently filled closer to spot price on both sides.
MARKET MAKING AS A MARKETING TOOL
Your market maker is a vital pillar of your overarching marketing strategy. A trading pair with high volume and full order books sends positive signals to the market. It is a necessary measure to let investors consider your project when researching new potential investments for themselves. Ensuring a healthy market and providing incentive to take a closer look at your project are part of the foundation of a thriving community.
SUPPORTING YOUR NEWS CYCLE
As a startup in the blockchain space you will be working on your product, partnerships, hires, exchange listings, utility of your token, and many other things simultaneously. The process of building the company generates a lot of newsworthy information that your investors, customers, and supporters would like to hear about. When announcing new developments, blockchain companies face an additional challenge: the uncontrolled liquidity of an asset trading on exchanges which will be affected by any news released. We will actively coordinate your market making strategies with your news cycle to ensure you are prepared for any market reactions.
Our Network
Since conception Latitude has been forging strong connections in every facet of business. This allows us to get you where you need to go with the least amount of time and friction.
Extended Network
We have full access to our trusted partners' networks for a truly comprehensive network of exchanges, market makers, developers, and designers.
We have created tools which can automate your Airdrop/Bounty and synchronize data collection in formats that you need.
We currently work with over 30 influential and unbias members of the blockchain community to help get your brand talked about.
Article Creation
Our team of talented writers can expertly tailor an article about your company, team members or the project you're building.
This can then be published either on your website or used for news publications.
Press Release
Got something exciting to tell the world? Perhaps a new partnership? Or you came first place at an event?
Whatever the important occasion we can expertly craft a punchy to-the-point article that can be immediately submitted for distribution.
Unsure on where to submit your press release? We've got you covered! With strong relationships with multiple outlets, you won't need to look any further.
Organic Reviews
Our network of blockchian enthusiasts will write an honest review of your project and plaster it all over their social media and groups they participate in.
We also recommend a follow-up interview with one of the core team members to keep the momentum going.
Together We Build Dreams
Ready To See What's Next?
Like Nothing You've Seen. Contact Us Today & Experience Latitude
CONTACT US TODAY